Book Reviews
Don't just take our word for it!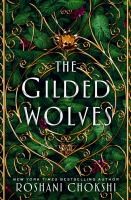 The Gilded Wolves
by Roshani Chokshi
-You can find this book here.
Leigh Bardugo's Six of Crows (2015) and Dan Brown's The Da Vinci Code (2003) converge in this dazzling new fantasy.
The backdrop is 1889 Paris, just weeks before the Exposition Universelle. Forging is a divine art, believed to emanate from the broken fragments of the Tower of Babel. The French faction of the Order of Babel, which is currently in charge of protecting the West's Babel Fragment, now consists of only two Houses after one House fell and another died without an heir. Séverin Montagnet-Alarie, infamous thief and hotelier, half-French and half–North African, is the rejected heir of the dead House Vanth who longs to claim his inheritance. Hypnos, the dark-skinned, blue-eyed son of a Martiniquan mother and French aristocrat father, is the patriarch of House Nyx and Séverin's childhood rival. He offers to help fulfill Séverin's desire if Séverin retrieves a Horus Eye, an artifact which can reveal the location of a Babel fragment. To accomplish his mission, Séverin enlists the help of his closest allies—his brother Tristan, a landscape artist; bisexual Enrique, a half-Filipino, half-Spanish historian; Zofia, a Polish-Jewish engineer; and Laila, an Asian Indian dancer. Readers will be fascinated by each cast member's unique background and personal motives. Chokshi (Star-Touched Stories, 2018, etc.) creatively reimagines history, weaving fantastical elements with symbology and broadening the scope of her narrative by integrating multiethnic worldviews.
An opulent heist adventure that will leave readers voracious for more. (Historical fantasy. 14-adult)
Review found here.
~~~~~~~~~~~~~~~~~~~~~~~~~~~~~~~~~~~~~~~~~~~~~~~~~~~~~~~~~~~~~~~~~~~~~~~~~~~~~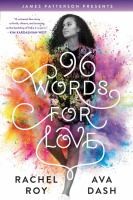 96 Words for Love
by Rachel Roy & Ava Dash
-You can find this book here.
When Raya Liston spends a month at an ashram in India, she doesn't just find herself: She also finds true love.
Seventeen-year-old Raya has a plan: major in English at UCLA and make her Indian mother and biracial (half black, other half unspecified) father proud. Spending the summer after high school at the Rishi Kanva ashram in the Himalayas with her cousin Anandi is definitely not the plan—until she receives a phone call from her dying grandmother, Daadee, saying she's left something important for Raya and Anandi hidden on the ashram grounds. Against her better judgment, Raya leaves for the ashram, where she unexpectedly falls in love with Kiran, a budding filmmaker who breaks rules as passionately as Raya follows them. In the process of falling in love and uncovering the secrets Daadee left, Raya realizes that the real question is not what she wants to do but who she wants to be. An insightful, layered feminist retelling of the Hindu myth "Shaktunala," the book features a diverse cast of characters who grapple with equally diverse issues in a richly drawn setting. Raya's candor and self-reflection infuse the narration with the perfect balance of insight and momentum. Her relationship with her family is particularly refreshing: Unlike in most books about diaspora, Raya's Indian relatives support her, guiding her through conflict rather than creating it.
A beautifully crafted, truly feminist coming-of-age story featuring nuanced characters in a unique setting. (Romance. 14-18)
Review found here
~~~~~~~~~~~~~~~~~~~~~~~~~~~~~~~~~~~~~~~~~~~~~~~~~~~~~~~~~~~~~~~~~~~~~~~~~~~~~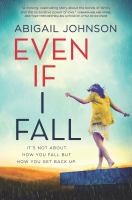 Even If I Fall
by Abigail Johnson
-You can find this book here.
The one person who completely understands what Brooke is going through is the one person she's not supposed to talk to.
After her brother, Jason, is convicted of murdering his best friend, Cal, life has stopped for Brooke and her family. Ostracized throughout their small Texas town, the only person she socializes with is newcomer Maggie, a half-Korean, half-white beauty vlogging teen. But Brooke doesn't tell Maggie the cause of her mother's hypervigilance, her father's retreat into work, or her sister's reticence. Brooke too, has let Jason's conviction imprison her, derailing her dream of ice skating professionally. When she sees Heath, Cal's younger brother, stranded on the side of the road, she gives him a ride into town and chances a connection with someone she knows is just as, if not more, broken. Through a mix of emotions, Brooke and Heath continue to meet in secret and slowly develop a friendship that threatens to become more even though they both know it cannot be. And when Brooke learns that there may be more to Cal's murder than they all know, she can't let this knowledge go even though it has the potential to cause even more pain to their families and shatter Brooke and Heath's fragile understanding. Johnson (The First to Know, 2017, etc.) spins a tale of broken people and stirring complexity. With the exception of Maggie, characters are white.
Emotional page-turner. (Fiction. 12-18)
Review found here.

~~~~~~~~~~~~~~~~~~~~~~~~~~~~~~~~~~~~~~~~~~~~~~~~~~~~~~~~~~~~~~~~~~~~~~~~~~~~~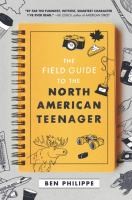 The Field Guide to the North American Teenager
by Ben Philippe
-You can find this book here.
A teenage, not-so-lonely loner endures the wilds of high school in Austin, Texas.
Norris Kaplan, the protagonist of Philippe's debut novel, is a hypersweaty, uber-snarky black, Haitian, French-Canadian pushing to survive life in his new school. His professor mom's new tenure-track job transplants Norris mid–school year, and his biting wit and sarcasm are exposed through his cataloging of his new world in a field guide–style burn book. He's greeted in his new life by an assortment of acquaintances, Liam, who is white and struggling with depression; Maddie, a self-sacrificing white cheerleader with a heart of gold; and Aarti, his Indian-American love interest who offers connection. Norris' ego, fueled by his insecurities, often gets in the way of meaningful character development. The scenes showcasing his emotional growth are too brief and, despite foreshadowing, the climax falls flat because he still gets incredible personal access to people he's hurt. A scene where Norris is confronted by his mother for getting drunk and belligerent with a white cop is diluted by his refusal or inability to grasp the severity of the situation and the resultant minor consequences. The humor is spot-on, as is the representation of the black diaspora; the opportunity for broader conversations about other topics is there, however, the uneven buildup of detailed, meaningful exchanges and the glibness of Norris' voice detract.
Despite some missteps, this will appeal to readers who enjoy a fresh and realistic teen voice. (Fiction. 13-16)
Review found here.
June Poll