Document Shredding
---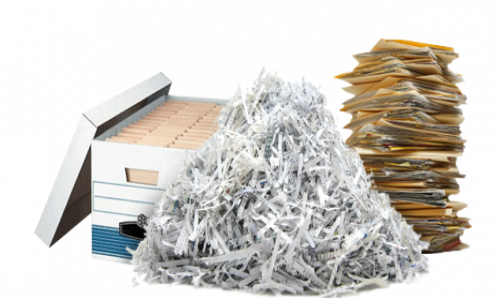 Shredding Service at the Juniata County Library
Dispose of your confidential documents safely and securely
Cost: $1 per pound or $20 per box.
Click here to see our shredder in action!

Appointments are not required! However, you can contact us to set up a time to come to the library and have us shred your documents. Please complete this form to notify us of a time that works for you.
How to get your documents shredded:
1. Bring your documents to the library. Ask staff if you need assistance bringing documents inside.
2. Library staff shred your documents and place the remains in a plastic bag. You may wait and observe as we shred your documents.
3. You will receive a certificate stating the day and time your documents were shredded. You may take the bag(s) of your shredded documents with you. We can dispose of the bags of shredded documents for you. Please let us know which you prefer.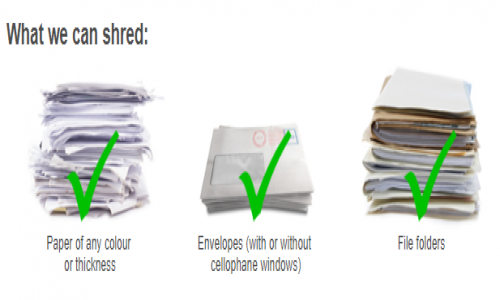 More Info:

· Our shredder is P5 security level, designed for shredding very sensitive and very confidential, commercial corporate, and/ personal data. Highest level security needed for commercial destruction. Paper is shredded into confetti.
· Staples, paperclips, spiral bindings, file folders without metal are fine to leave in.
· Please REMOVE all binder clips, three-ring plastic binders and any larger metal pieces.
· Please do not bring periodicals or magazines.