Children's Programming
---
Preschool Story Time
For children ages 3 and over.
Mondays at 10:30 am / Thursdays at 6:00 pm
Stories, songs, rhymes, flannel-board activities, crafts, and fun!
Tales for Twos Toddler Story Time and Playgroup
For children ages 18 mos. through 2 yrs.
Fridays at 10:30 am
20-30 minutes of stories, songs, rhymes, flannel-board activities, and movement, followed by 30 minutes of playtime!
*As always, parents or guardians are encouraged to stay and participate in our storytime programs. Siblings, younger or older, are also welcome to attend if they do not distract from the program.
*To ensure that we provide enough craft supplies, please register your child. But don't worry, drop-ins are always welcome!


2019 Summer Reading Program
For more information about our upcoming summer events, be sure to visit the Summer Reading page.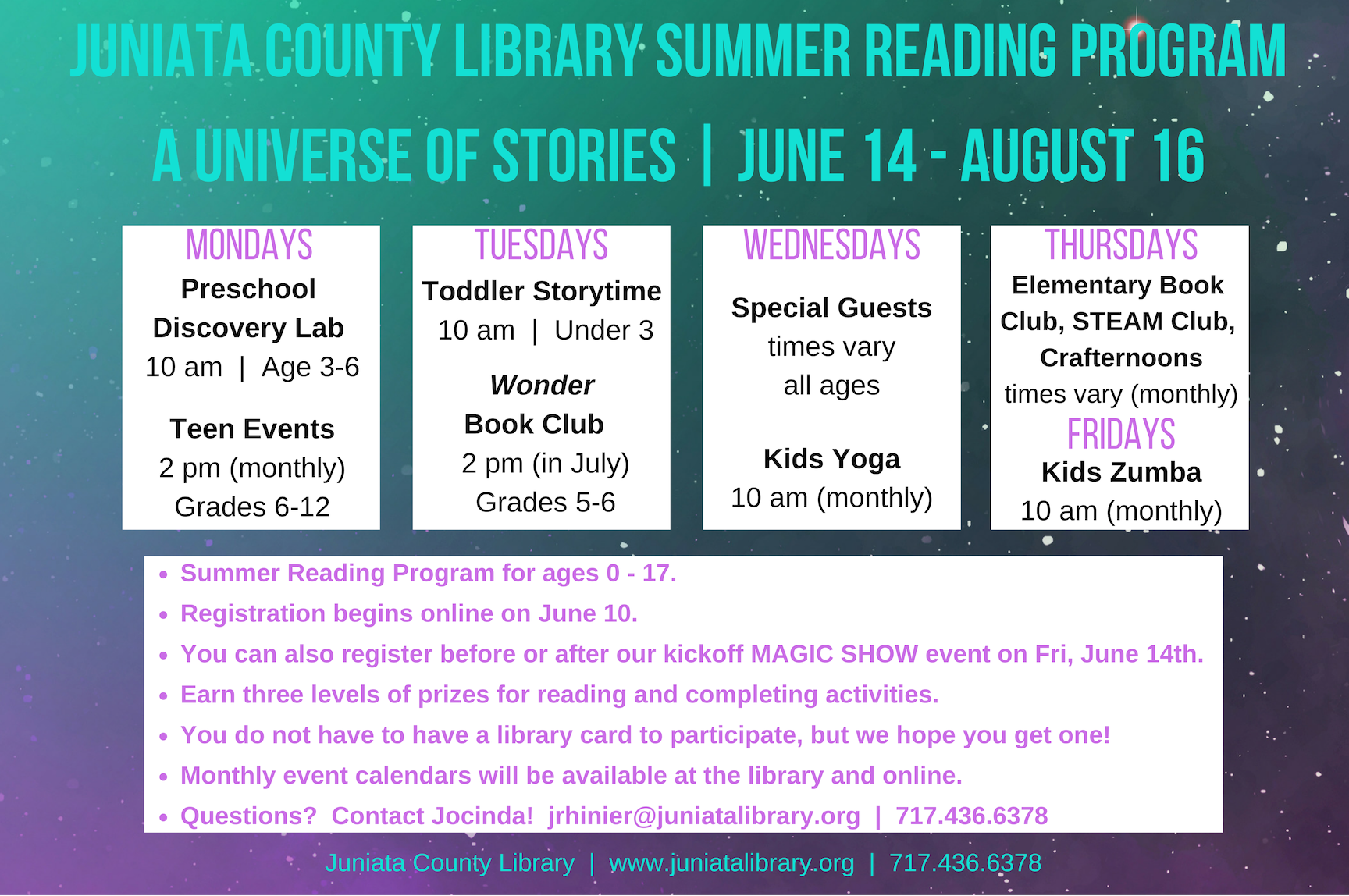 School Visits
We will be happy to visit any Juniata County school, daycare facility, or Head Start class. We can provide story times, songs, crafts, book talks, and more. We can also arrange for your students to tour the library (including places normally closed to the public!) as well as give talks on how to use the library to its full potential.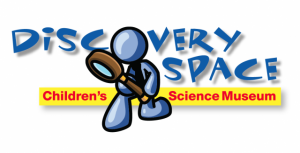 The Discovery Space Children's Science Museum has made a pass available for free to families wishing to visit the museum. For more information visit the museum online at www.mydiscoveryspace.org or ask a library staff member.