Using the Library
---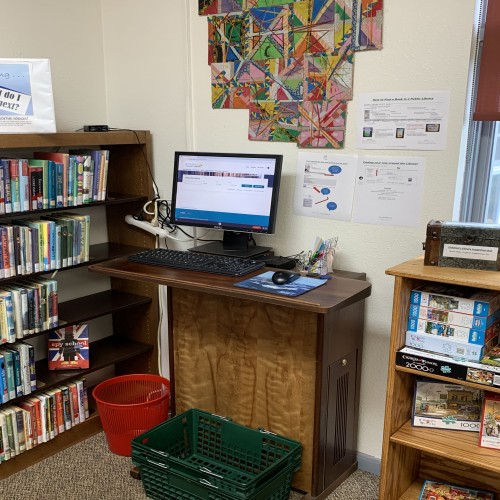 What was once the card catalog is now online! You can search for books in our online catalog, manage your checkouts, and more!
What do I need? A valid library card. They are free and must be renewed once a year.
How do I get a library card? You can sign up for one at the library in person or over the internet. Click here to fill out the online form to get a library card.
How do you have your books ordered on your shelves? Many public libraries use the Dewey Decimal System. We use it and it orders fiction books alphabetically by the authors last name and nonfiction books numerically. Click here to view our cheat sheet. We have copies at the front desk, too.
Do you have a map of where everything is in the library? We sure do! Click here to view one. We have copies at the front desk, too.
How do I renew my items? Simply go to the Account page. Items can be renewed twice online and then must be renewed by staff in person. Items cannot be renewed if someone else asked to get it next. You can also call the library and renew items over the phone or come in person to the library.
How do I request an item that is currently checked out? You can place a hold on an item and be put on the list to get it next! All you need to do it look it up in our online catalog and clicking Place Hold on the right.
How do I request an item that the library doesn't own? As a public library, we strive to provide items that meet general interests. Due to this, we cannot always own every book as some may be more specific or esoteric. You can request we purchase an item or request to borrow an item from a different library (also known as interlibrary loan.) If you know a book is to be released in the future, you may ask to have your name be put on the list to receive it once it is released.
How does the library notify me that my hold is ready? When placing a hold, you can select to get a phone call, email, text, or a combination of the three.
If my items are overdue, does the library notify me? If we have an email address on file we send a reminder email a few days before it is due. We also send emails once they are overdue. We do not call if an item is overdue. If your items are long overdue, we will send a letter to the address we have on file for you. If an item is not returned after 90 days, we begin the process of sending this to the District Magistrate.
I have fines, how can I pay them? You can pay your fines in person at the library. We accept cash, check, debit, and credit. If your fines exceed $5 you must make payments before checking out more items.
Can you tell me the last book I had checked out? For privacy reasons, staff cannot see your checkout history. We can assist you in turning on a checkout history setting so that you can see your checkout history. The history can be downloaded into an Excel format file.
Can I make a wishlist of books I want to check out? Yes! In your account, you can create lists and add items to it.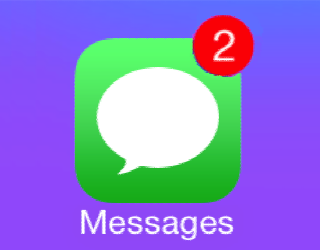 If you would like to receive a text message when your hold becomes available for pickup, please call or come into the library with your card. We will update your account and enable your cell phone number to receive notifications. Once your hold is generated, you will receive a text message alerting you that it is ready to pick-up. Standard text messaging rates may apply.
Just one more way the Juniata County Library is where you are!
About SPARK...
SPARK is the Pennsylvania version of the ILS Evergreen. ILS stands for Integrated Library System, which is the online version of the card catalog. SPARK is unique in that it is open source, affordable, and this shows in the growing list of large and small libraries joining.
Evergreen is an open source ILS that is currently used by over 1,300 libraries both in the US and internationally and has an active and growing community of developers and users. Evergreen is unique in that it was developed for libraries by librarians and continues to be managed and developed by its users.
SPARK libraries are in the vanguard, demonstrating a collaborative alternative to the unsatisfactory way PA libraries traditionally access automation software. Their vision, effort, and spirit of cooperation will be rewarded with long term benefits and satisfaction for libraries across the state.