Summer Reading Program
---
Summer Reading Program 2019
A Universe of Stories!
Register Online
You can register online here. Once you've registered, print reading logs for your child (scroll down to view and print at home) or pick them up at the library.

July 2019 Youth Event Calendar
August 2019 Youth Event Calendar
Reading Logs
Toddler Reading Log for ages 0-3:
School-Age Reading Log for grades Pre-K through 5:
Teen Reading Log for grades 6-12:



Preschool and Toddler Story Time Themes

Preschool Discovery Labs - Mondays at 10
Toddler Story Time - Tuesdays at 10
Register for Story Time here.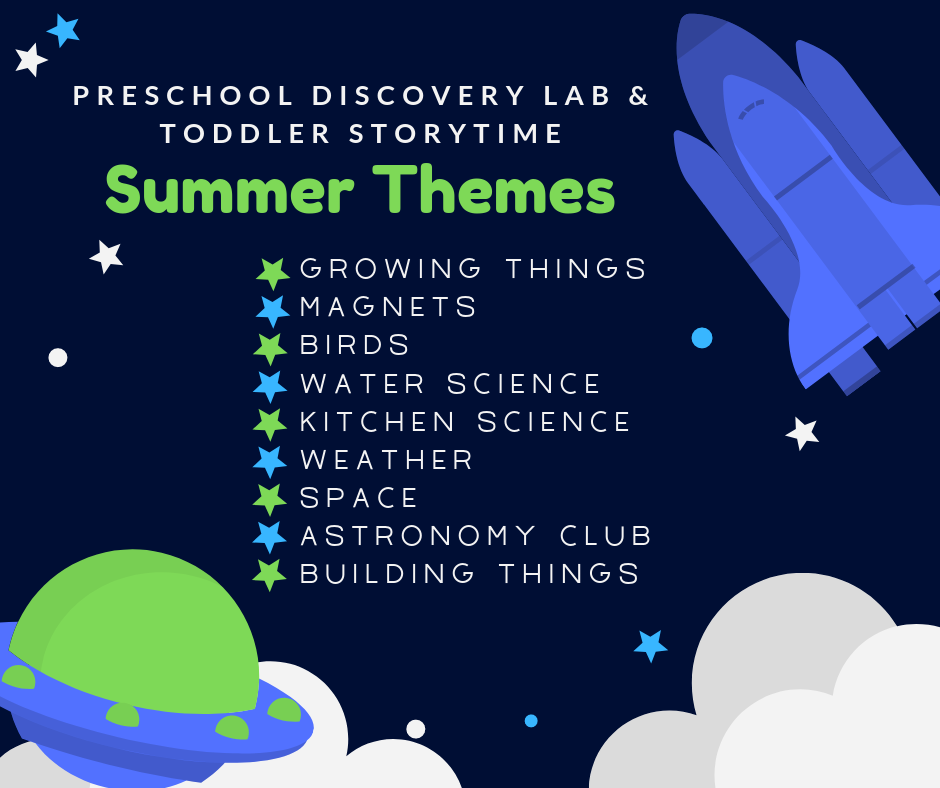 Special Presenters and Performers

Family Fitness
Family Yoga | Register here.
Family Zumba | Register here.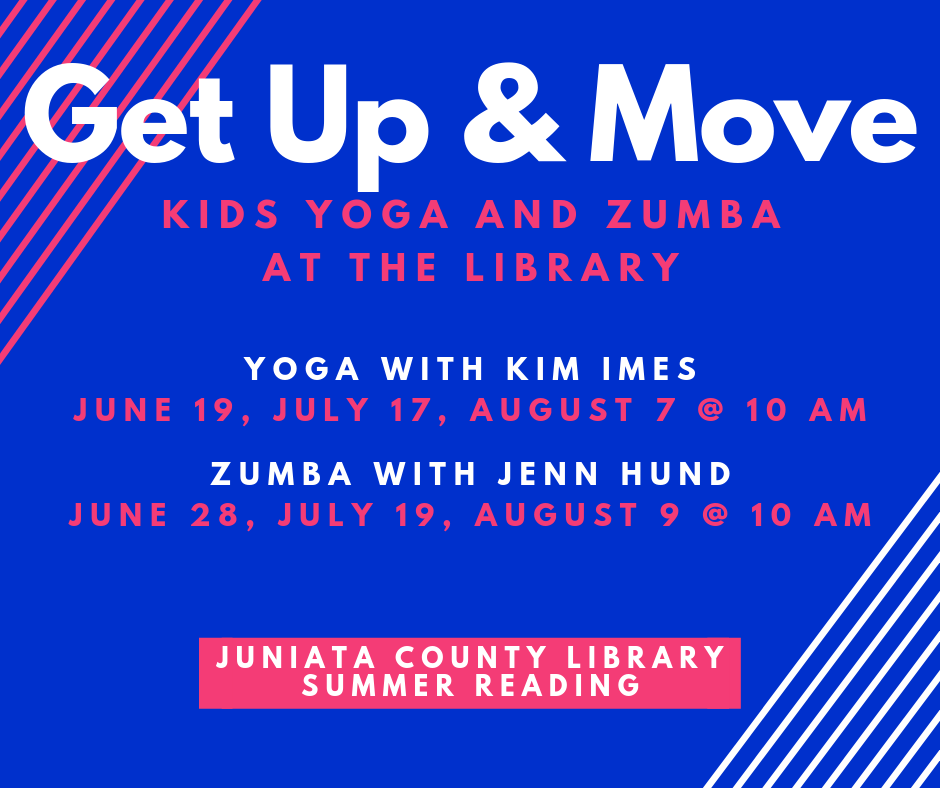 Elementary STEM Programs
Register here for any or all of these amazing demonstrations and activities for grades K-5!
We are excited to have some amazing physics demonstrations and hands-on activities with Dr. Carl Faust, a physics professor at Susquehanna University in Selinsgrove, PA! Dr. Faust will be joining us each month with some fun activities (like making your own paper rockets) to get your child interested in and excited for the sciences. He will be bringing different machines, like a Van de Graaff generator, for your child to interact with. You won't want to miss this. Tell your friends!

One Thursday per month at 10 am: June 27th, July 25, and August 8.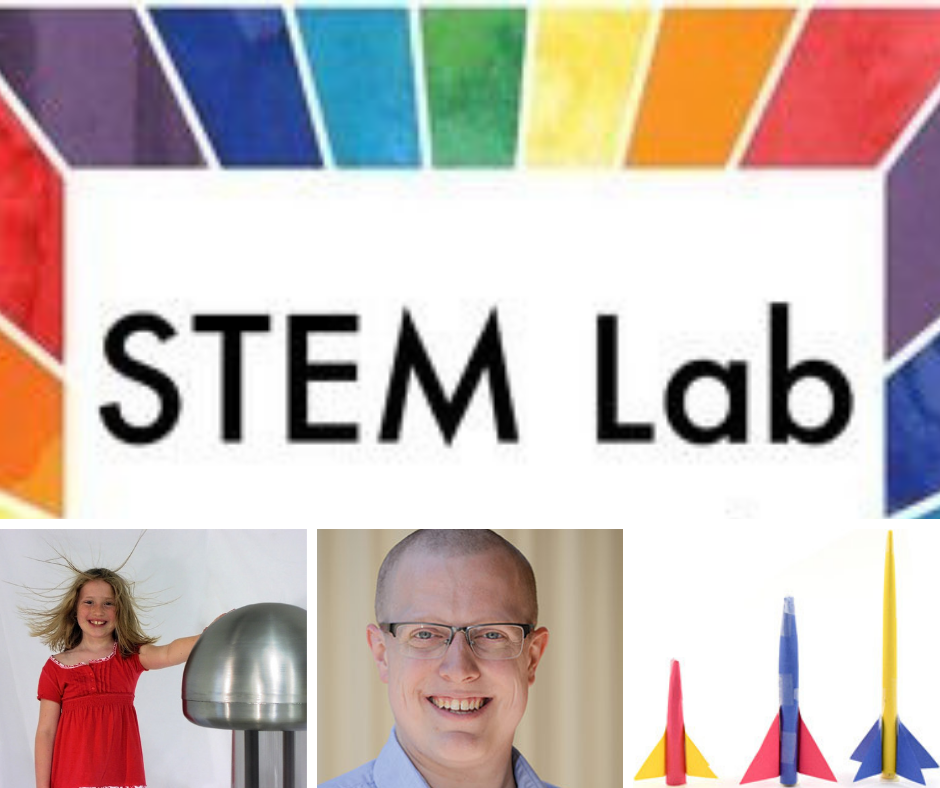 Elementary Crafternoons
Register here for any or all of these crafting events for grades K-5.
June 20 @ 2 pm: Galaxy Rocks and Earth Yarn Weaving
July 11 @ 2 pm: Fingerprint Glass Magnets and Duct Tape Pencil Pouch
August 1 @ 2 pm: Recycled Soda Bottle and Egg Carton Crafts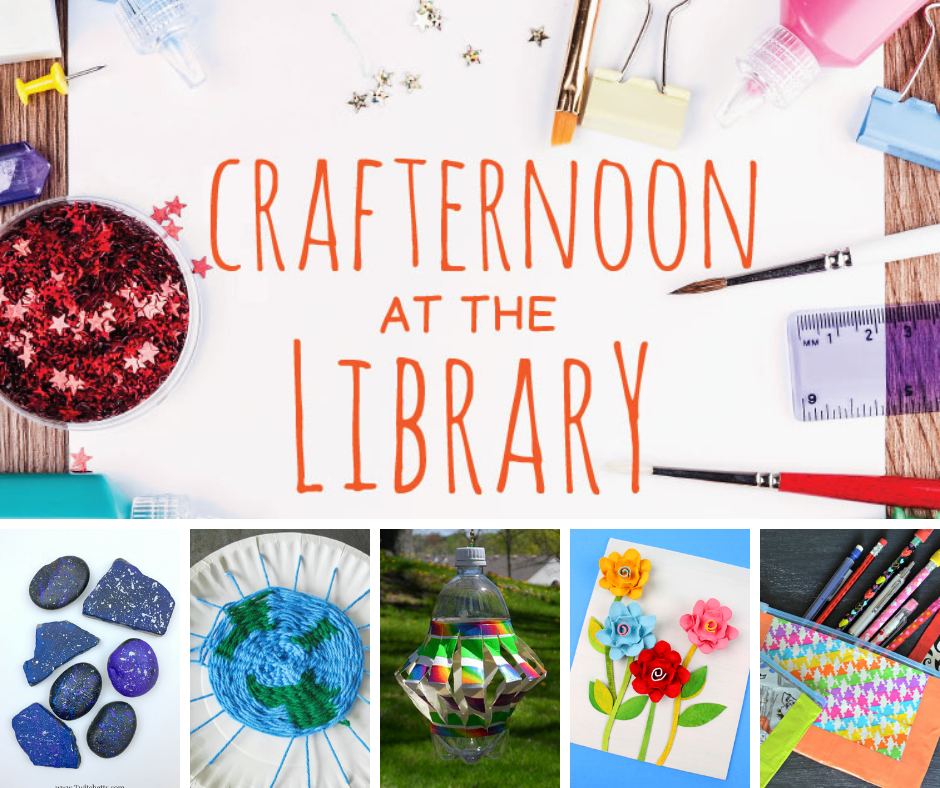 Teen Programs
Register here for any or all of these events for grades 6-12.
June 25 @ 2 pm: Pixel Art
July 10 @ 2 pm: Stream Study with the Juniata County Conservation District
August 7 @ 2 pm: Astronomy with the Central PA Observers Astronomy Club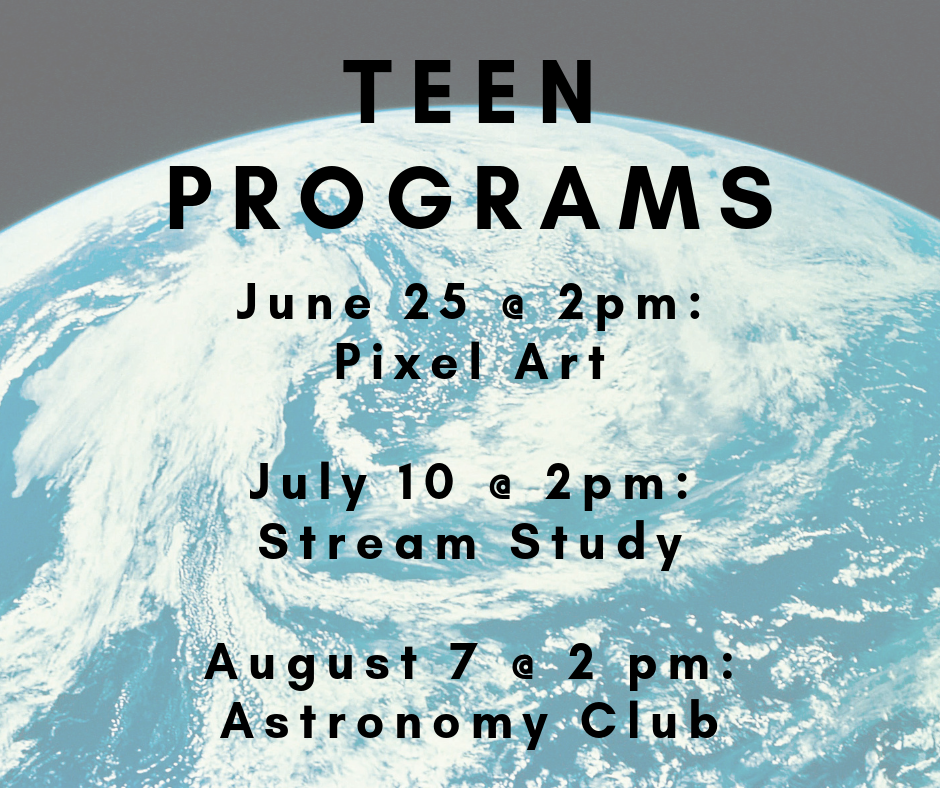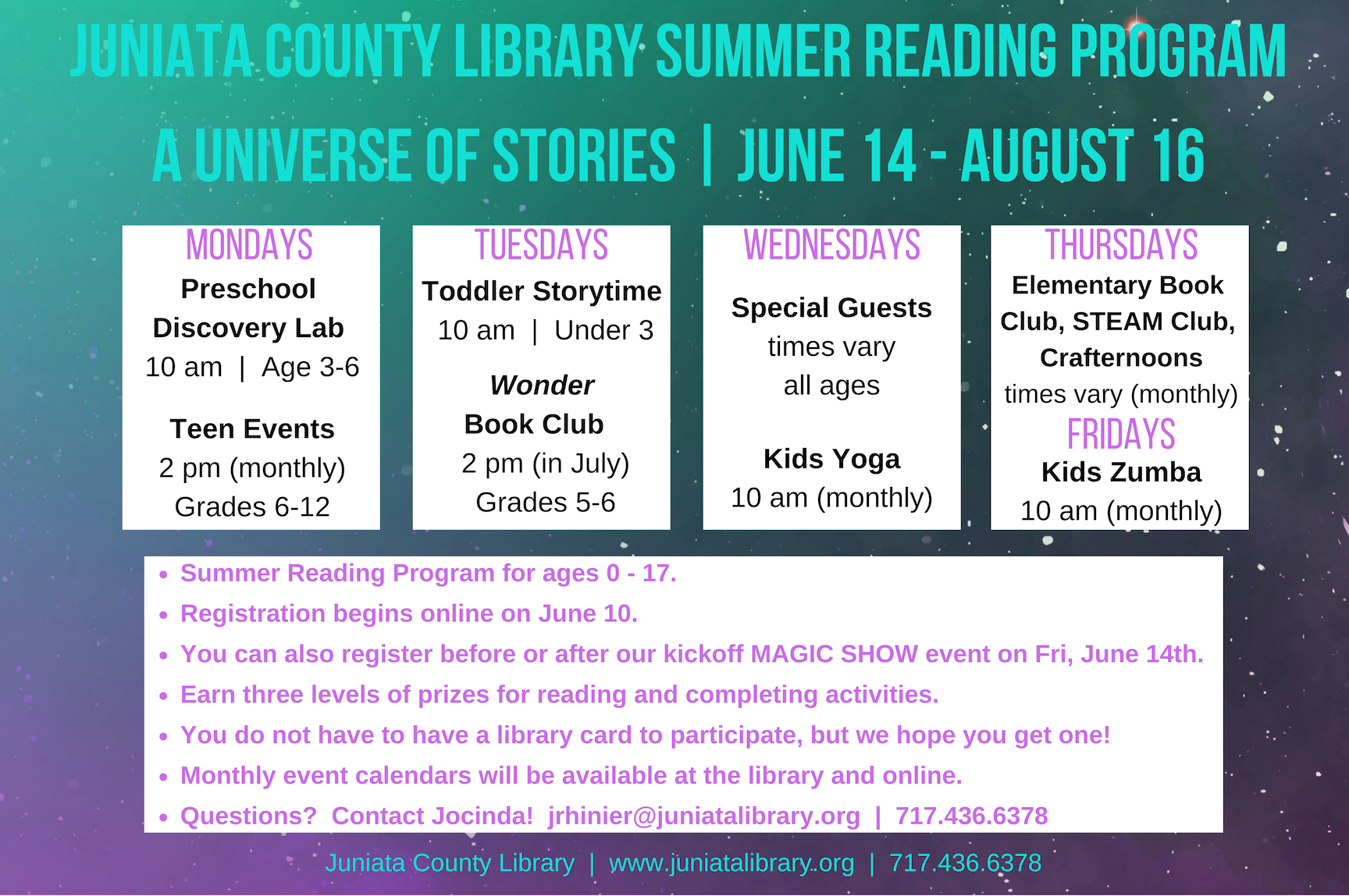 A History of the Summer Reading Program
Summer reading programs began in the 1890s as a way to encourage school children, particularly those not needed for farm work, to read during their summer vacation, use the library and develop the habit of reading. The Juniata County Library has adopted the themes set by the Collaborative Summer Library Program (CSLP).
Numerous studies have shown that reading over the summer prevents summer reading loss, also referred to as the "summer slide." Summer reading loss is cumulative. Children don't "catch up" in the fall because the other children are moving ahead with their skills. By the end of 6th grade, children who lose reading skills over the summer are two years behind their classmates. The benefits to readers in a summer reading program include:
Encouragement that reading becomes a lifelong habit

Reluctant readers can be drawn in by the activities

Reading over the summer helps children keep their skills up

The program can generate interest in the library and books

The Juniata County Library is offering our local children an opportunity to make new friends and win prizes while maintaining and enhancing their reading skills!