Summer Reading Program
---
Summer Reading Program 2020
Thank you for a great 2019 Summer Reading Program!! Stay tuned for more fun in 2020!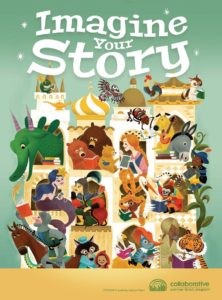 A History of the Summer Reading Program
Summer reading programs began in the 1890s as a way to encourage school children, particularly those not needed for farm work, to read during their summer vacation, use the library and develop the habit of reading. The Juniata County Library has adopted the themes set by the Collaborative Summer Library Program (CSLP).
Numerous studies have shown that reading over the summer prevents summer reading loss, also referred to as the "summer slide." Summer reading loss is cumulative. Children don't "catch up" in the fall because the other children are moving ahead with their skills. By the end of 6th grade, children who lose reading skills over the summer are two years behind their classmates. The benefits to readers in a summer reading program include:
Encouragement that reading becomes a lifelong habit

Reluctant readers can be drawn in by the activities

Reading over the summer helps children keep their skills up

The program can generate interest in the library and books

The Juniata County Library is offering our local children an opportunity to make new friends and win prizes while maintaining and enhancing their reading skills!