Grab-N-Go inside the Library
---
Grab-N-Go inside the Library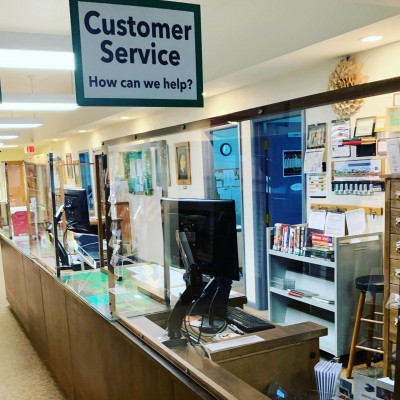 Start date: Monday, October 5th 2020

I. What is Grab-N-Go?

Patrons are now allowed inside the library! Beat the cold and come inside to return your materials and borrow new materials!
In-person browsing of the bookshelves and public computing is unavailable at this time, but you can still access everything the library has to offer:
II. Temporary Library hours

Monday, Tuesday, Thursday, 9 am - 11:30 am / 1:00 pm to 4:30 pm.
Friday – 3:00pm to 6:30pm
The 90-minute mid-day break on Monday, Tuesday, and Thursday will allow staff time to properly disinfect high contact areas, handle returns, re-shelve materials, pull books for holds, take a lunch, etc.
III. Temporary policy changes for library service
a) Interlibrary loan service: ILL will be suspended until further notice
b) Book Donations: no book donations will be accepted at this time
We are still open to you while you are at home!
https://www.juniatalibrary.org/using-library/jcl-at-home
While our building is closed until further notice in response to the coronavirus outbreak, we offer thousands of free resources to you at any time!
Click here to see all that the library has to offer you while you are at home.