Limited Public Computer Use
---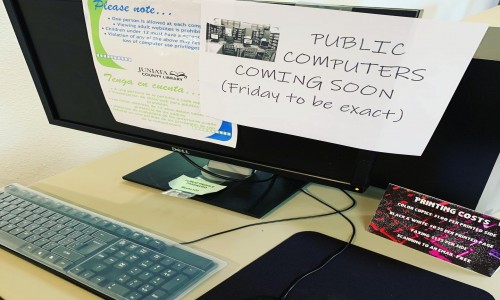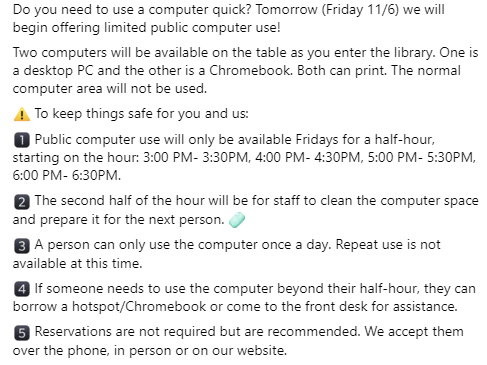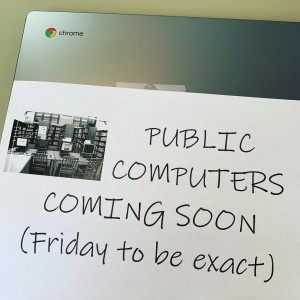 The following ethical standards must be adhered to while using the library internet:
-No copyrighted material may be copied
-Users must not do anything which will impede the use of the Internet by others or cause damage to Library equipment and/or software. Users will be liable for repair or replacement costs
-The Library does what it can to keep our computer equipment virus free, however, we cannot be responsible for any viruses that may be transmitted via Internet files.
-Users may not turn equipment on or off, change settings on the computer, plug personal equipment into the computers or load personal programs onto the computer.
-There is a fee for all printouts. 25 cents for each black-and-white copy (side) and $1 per color copy.