Local Author Events
---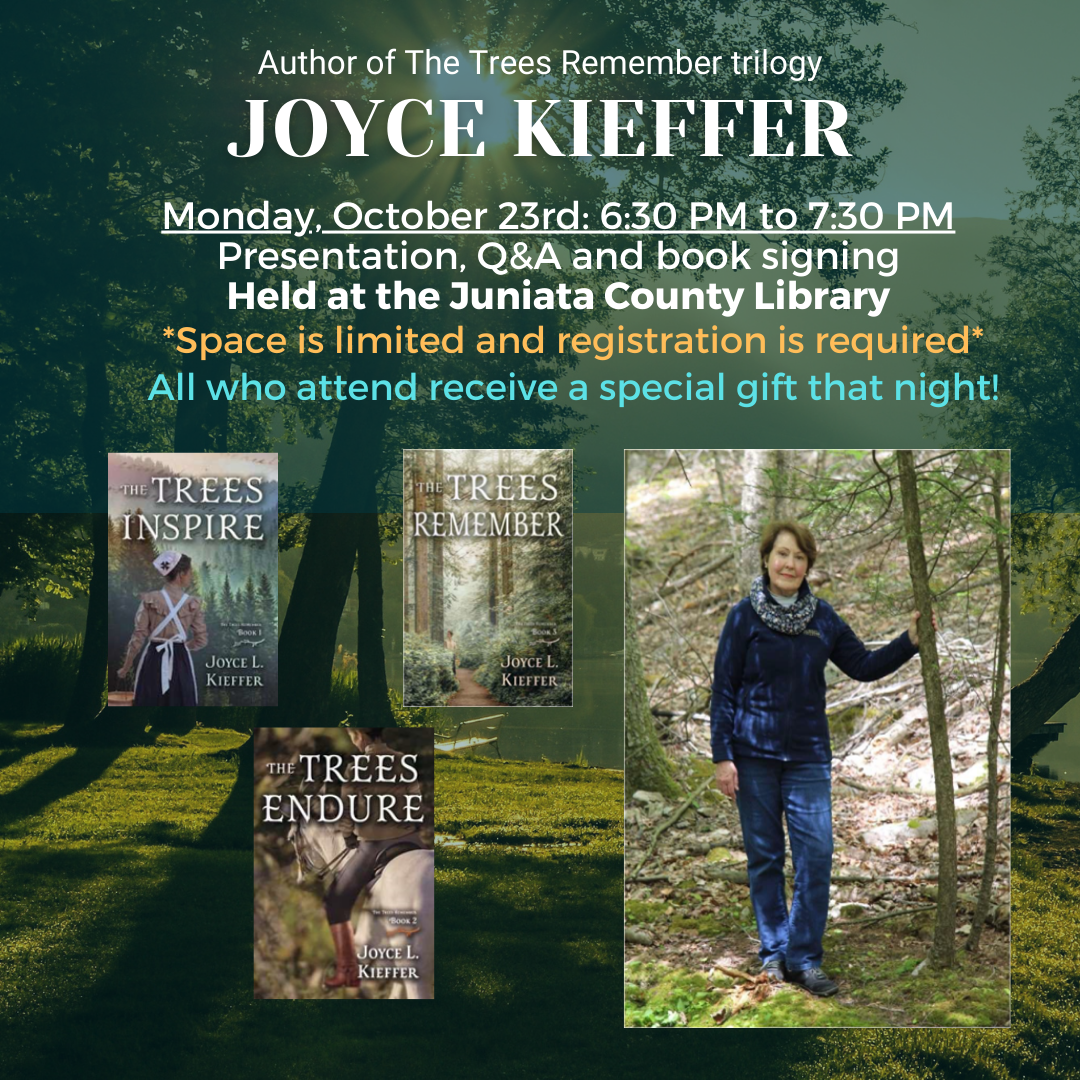 Join us at the Juniata County Library on Monday, October 23rd in the lower level community room for a presentation and Q&A by Joyce Kieffer. A book signing will follow her presentation.
*Space is limited and registration is required*
All who attend receive a special gift that night!

Joyce is the author of The Trees Remember—a trilogy of historical novels set in the turn-of-the-twentieth-century virgin forests of Juniata County, Pennsylvania. The series tells the story of the heroine's odyssey from her small family farm in the forest foothills, to the Johns Hopkins Training School for Nurses, and back to her forest homeland and its wild and dangerous lumber camps. Along the way, she uncovers her life purpose . . . and a few intriguing secrets that change her life forever.
Although the novels are set nearly a century ago, Joyce addresses issues relevant to today: ecology; racism; classism; and gender inequality. Superimposed on these themes are the lush, beautiful forests and the flora and fauna that call them home, the rich cultural stories of life in rural Pennsylvania where farming is a way of life, and the Native American wisdom and respect for the plants, soil, and water we all share.
Space is limited and registration is required. Please complete the following form to reserve a spot!