Book Sale
---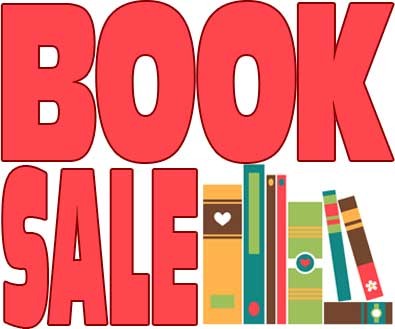 Friends of the Juniata County Library Book Sale

TBD
New and gently used books, videos, CDs, and other items for sale
Bags and flats provided
Cash and check accepted
Located in Book Sale Room (lower level) - handicap accessible

498 Jefferson St. Mifflintown, PA
Tel: 717-436-6378
~~
The used book and media sale occurs 3-4 times a year. The sale is held in the book sale room during regular business hours.

The Friends of the Juniata County Library appreciate the wonderful donations of books and media from the public. Donations may be brought to the front desk of the library during regular business hours.

Your book/media donations are instrumental in funding many of the Juniata County Library's programs and services each year. These programs include but are not limited to summer reading for kids and adults, programs for babies and children, current technological devices, furniture, and much more.

Donation Guidelines
The following books cannot be accepted:

moldy, mildewed or smelly
underlined, highlighted, or have many dog-eared pages
dirty, smudged or otherwise "weathered"
torn, missing pages or have broken spines
pamphlets or books with stapled or spiral bindings
encyclopedias, English dictionaries
Reader's Digest condensed books
National Geographic magazines
reference books or textbooks
VHS tapes
Please drop off your donation at the library during regular business hours. If you have a large donation, please stop in and ask for a staff member to assist you.

Our donation guidelines may seem daunting, but our goal is to sell as many books/media as we can in order to support library programs. Over the years, we have learned what sells and, with thousands of donations coming in each month, it makes the job of our volunteers easier if there is less waste to process. Thank you so much for your support.